Ipsen Advisor Group is a Little Rock-based team of financial professionals who believe we can accomplish more together than we can alone. Working as a team, we endeavor to provide solutions to the financial issues you face. This kind of work is deeply personal. But achieving what you truly hope to accomplish financially in life requires genuine communication, valued relationships and professional advice you can trust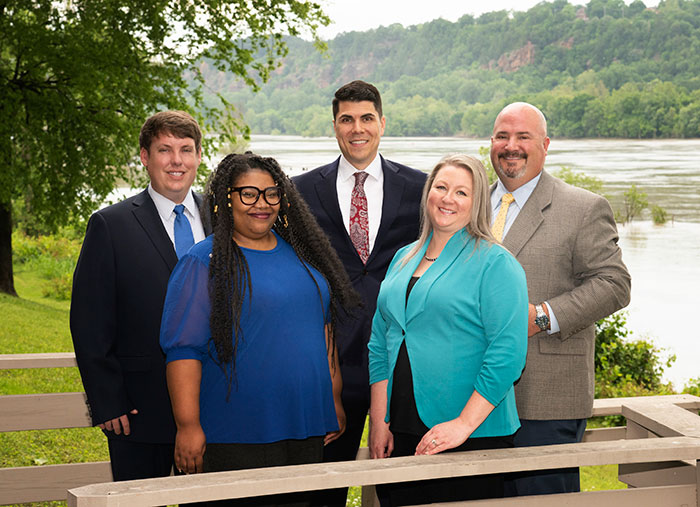 Loren Marshall Ipsen, CFP®
Certified Financial Planner Practitioner™
[email protected]
Marshall has over 20 years of experience in the financial planning industry. When he is not working, you will find him with his wife, sons and daughter; coaching for his youngest son's baseball team; or leading elementary kids in Sunday School at his church. He also enjoys the great outdoors; hunting, fishing, camping and golf in particular.
Areas of Focus:
Retirement Income Strategies
Estate Planning Strategies
Investments
Small Businesses
Social Security Retirement Benefits
Insurance
Tax Planning Strategies

Amy Ipsen
Chief Compliance Officer | Director of Operations
[email protected]
Amy launched her career in the financial services industry in 2002. She has explored several different roles over the years, working with both clients and other financial advisors and their staff. Amy is currently putting her management, technology and compliance experience to use as the Chief Compliance Officer and Director of Operations for the team. When not working, Amy enjoys reading, camping, entertaining at home, or relaxing on the lake with family and friends.

Nick Merriweather, CFP®
Financial Advisor | Operations Manager
[email protected]
Nick, a native Arkansan, has worked with Ipsen Advisor Group after graduating from Henderson State University in 2016. Nick enjoys watching Razorback athletics including football, baseball and basketball – Woo Pig Sooie! In his free time, he also enjoys playing golf at the Hot Springs Village courses or the Lake DeGray State Park Golf Course. Nick also enjoys playing softball, going fishing and just relaxing on Lake Ouachita with family and friends.
Areas of Focus:
Sustainable and responsible Investing
Saving for education
Cash flow management strategies

Alaina Breaux
Administrative Assistant
[email protected]
Alaina's smiling face will greet you as you enter the office, and her cheerful voice is likely the first you hear when you call our office. She joined our team in the fall of 2019 and quickly became an essential part of the team. Alaina manages the calendars for the advisors and works hard to keep the flow of information – between advisors, staff, and clients – uninterrupted. Away from the office, Alaina enjoys spending time with her son and the rest of her family.

Randy Price, CFP®, CRPC®
Planning Consultant
[email protected]
Randy became a financial advisor in 1987 and joined Ipsen Advisor Group in 2013. In the summer of 2020, he transitioned into a consulting role as the next step towards full retirement. Although he is not working in the office as much as he used to, he is still available for calls and meetings to assist both clients and the team as needed.
Ipsen Advisor Group
2228 Cottondale Lane, Ste 150
Little Rock, AR 72202-2058
O: 501.614.4700
F: 501.588.2119
TF: 888.285.6892
We don't just work with clients as individuals, we work with people traveling the road of life – with unique families, passions, interests and dreams. Yes, we manage wealth and help plan for a successful retirement, but we know there will be times in your life where you'll need or want to spend your savings. And we help with that, too. We consider ourselves your partners in not only your financial journey, but your life journey as well. Located in Little Rock, Arkansas.
© 2022 All Rights Reserved